As we continue to celebrate our deep love of debut novels and the singular experience they provide, this month we have chosen a novel that spotlights the unrivalled ability of books to forge and maintain powerful personal connections. The Reading List is a beautiful new book that pays glorious homage to the universal magic of reading… so, for us, it's something of a no-brainer.
The Author
Sara Nisha Adams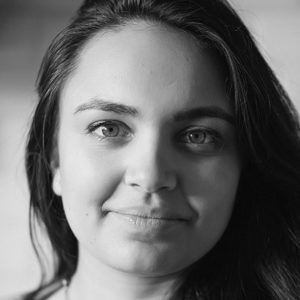 An author in her mid-twenties, Sara Nisha Adams lives in London and works in publishing – which fits in nicely with the premise of her debut novel. The book was partly inspired by her grandfather, who, much like the lead character in The Reading List, used books to foster a meaningful connection with his granddaughter.
Upon landing the deal for her first published work, Adams remarked: "I have been blown away by the response to The Reading List. It has been such a joy to work with my agent, Hayley, and I am delighted the book has found the perfect home with Charlotte and HarperCollins. Mukesh and Aleisha are two characters very close to my heart, and the team's passion and creative vision for their story completely won me over." – read the full press release here.
The Book
The Reading List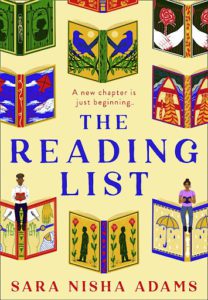 Ever since the death of his wife, Mukesh has lived an uneventful life. His weeks consist of shopping at the same places on the same days and going to Temple. When he's at home, he spends his time watching documentaries and worrying about his granddaughter, Priya, who hides herself away in her room, reading, almost all the time.
Teenaged Aleisha is spending her summer working at her local library. The work is slow and sometimes frustrating, but it does allow her an escape from the nightmare at home… Sometimes she even forgets how anxious she always is. She's not even much of a reader, really. One day, this one especially slow, she discovers an old scrap of paper lodged in the back of a copy of To Kill a Mockingbird. On this paper, under the heading "just in case you need it", is a list of novels that she's not familiar with. Instantly, out of boredom or curiosity, she decides to read her way through every title on the list, beginning at the top. Her world immediately becomes larger and more magical, and her troubles seem to recede just far enough into the distance.
Lonely and desperate to somehow build a relationship with his granddaughter, Mukesh wanders into the library, where he meets Aleisha. Moved by his concerns, Aleisha shares the mysterious reading list with him, hoping it will offer him the same solace that it has her. Thus, united by a stray scrap of paper and incredible literature it proffers, two isolated people are offered an invaluable lifeline – a way to remedy their grief and their fear.
The Reading List heartwarmingly explores the many aspects of life made better and more bearable by books, the people who read them and the places that house them. It's an exquisite tale, wonderfully written, for everyone who knows that reading offers far more than just an escape: a chance at transformation. It's a lovely, lively debut and you'd do well to welcome its nourishments.
…and who knows, perhaps you too will be moved to leave a reading list for some stranger to find.
Happy Reading!