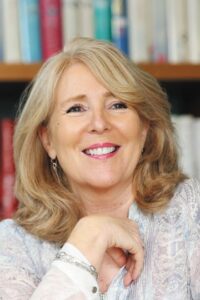 For a long time (she has published more than 3 dozen books), Lewis has been mining domestic, relatable situations for thrilling tales. And she certainly has found them. Her work spans everything from heartwarming romances to heartstopping thrills, and can always be depended upon to provide finely observed vignettes of life and its overarching themes.
Her brand new novel, The Lost Hours, examines the impact that just a few hours can have on a seemingly happy marriage and reveals that no matter how well you know a person, you will never be free of doubt.
The Lost Hours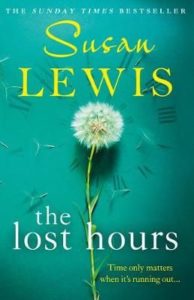 The marriage of Annie and David Crayce, to all onlookers and even to themselves, seems pretty perfect. With their three lovely children, their successful business and their supportive relationship, it seems as though they have the sort of family the rest of us can only dream of. But as solid as a foundation may be, you can never be utterly certain of what lies beneath it.
Out of the blue, DNA evidence arises that establishes David as the main suspect in a murder perpetrated twenty years ago. Annie is convinced that her husband could never do such a thing, now or ever. But the evidence is indisputable… which means that if David did not commit the murder, then either his father or his brother did.
The police investigation into the cold case does not do enough to soothe Annie's fears, and she quickly finds herself trawling through her own past with the help of diaries and whatever records she can find, conducting her own investigation. As she draws ever closer to the answer, the whole thing seems to come down to just a few hours for which she cannot account. Soon, from one small gap in her memory, a host of profound doubts begins to emerge, dragging her entire life into uncertain territory.
A mystery as compelling as they come, The Lost Hours is a masterfully told family story with an intriguing, ingenuous core.
Previously Released
Forgive Me (2020)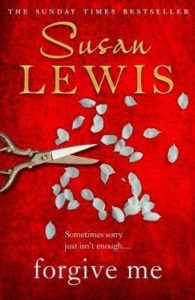 A captivating tale of love and forgiveness, Forgive Me explores the price of reinvention and inevitability of one's past.
When Claudia Winter flees to a small town along with her mother and her daughter, all she is after is a fresh start. With a new name, in a new, out-of-the-way place, Claudia hopes above all that she can at last be safe.
It starts out well enough. Slowly, tentatively, she begins to make new friends, establish her new life and put her past behind her. But the past is never as far behind you as you might like. Not long after Claudia begins to feel that everything is catching up with her, her fears are proved correct. In the space of a single, agonising night, her hopes for a peaceful life are dashed.
My Lies, Your Lies (2020)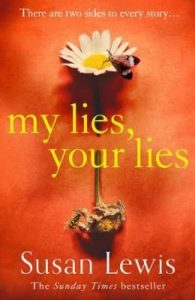 Employing a  simple, fascinating premise, My Lies, Your Lies weaves together truth and falsehood, spotlight and discretion to deliver a suspenseful and emotive tale of hiding and revealing.
Joely Foster is a ghost-writer. It is her job to hear and communicate the secrets of others. Her new assignment sees her travelling to a secluded house where she will write the memoir of an eccentric old woman with a shady past: Freda Donahoe.
When she was younger, Freda was involved in a grooming scandal involving a teacher, and now she has decided that it's time to set the record straight. Freda now claims that this abusive seduction was far from what it seemed.
But Joely is only getting half of the story, and as she delves further into the story, she finds that her own life is peculiarly connected to the events Freda is recounting – that the teacher in the story may be closer to her than she realises. As the story unravels, Foster begins to realise that everything she thought she knew about her own family is wrong.
A breathless, fascinating read that features a truly harrowing twist, this is Lewis at her intriguing best.
For a full list of her many books, check out susanlewis.com