Order our Top 50 books here
What are you interested in reading?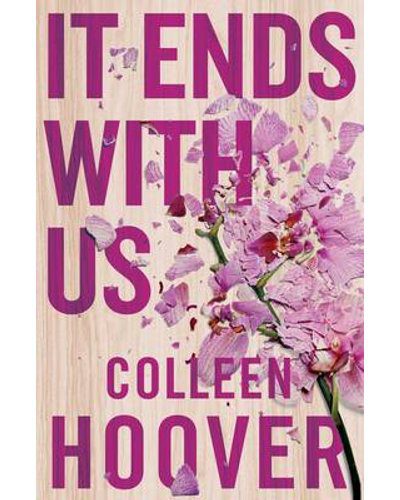 It Ends With Us
by Colleen Hoover
Price:  R230
With this bold and deeply personal novel, It Ends With Us is an unforgettable tale of love that comes at the ultimate price.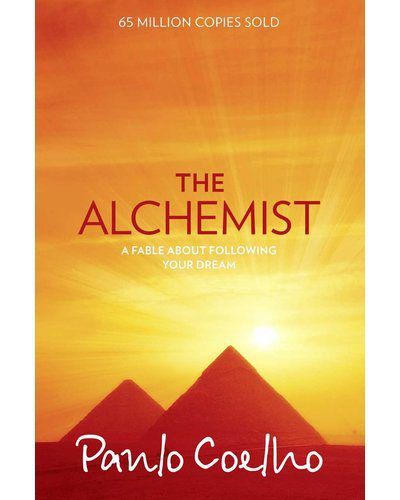 The Alchemist
by Paulo Coelho
Price: R199
The Alchemist 'is a story with the power to inspire nations and change people's lives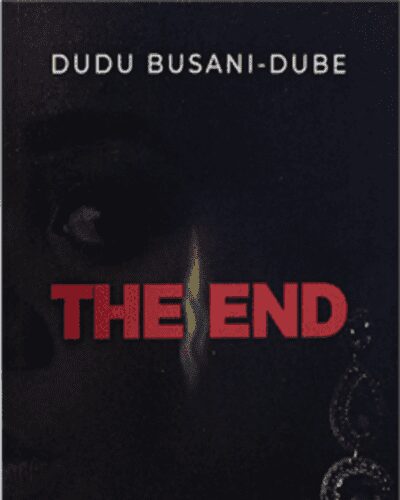 The End
by Dudu Busani-Dube
Price:  R329
The End is the final book of
The "Hlomu The Wife" Book Series.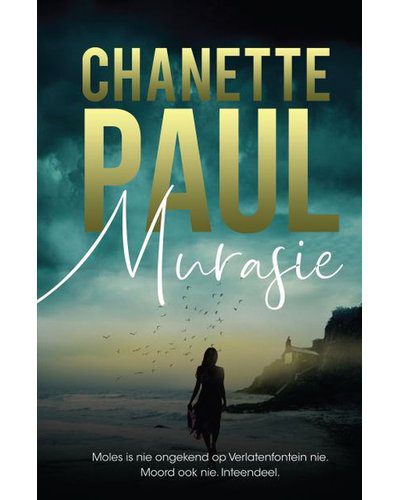 Murasie
by Chanette Paul

Price: R329
Moles is nie ongekend op Verlatenfontein nie. Moord ook nie. Inteendeel.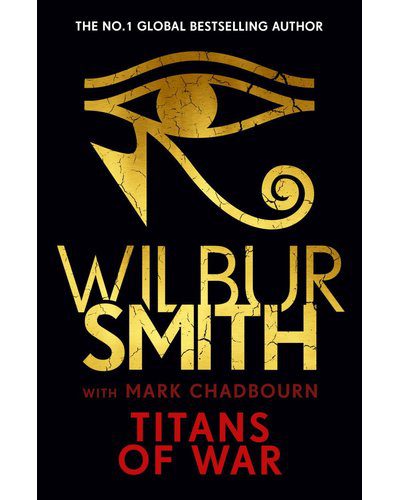 Titans of War
by Wilbur Smith
Price: R329
Global bestselling author of River God and The New Kingdom , Wilbur Smith, returns with the next epic book in his brand-new Ancient Egyptian series.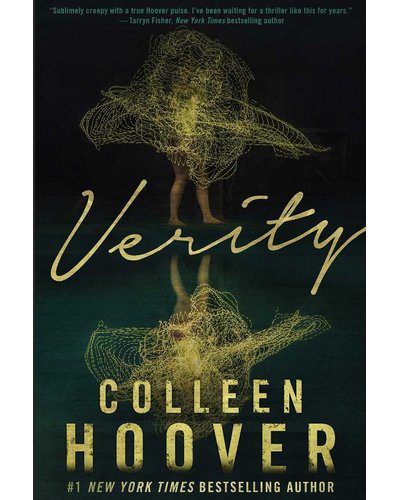 Verity
by Colleen Hoover
Price: R225
Featuring psychological suspense with an unforgettable twist, from the author of TikTok sensation It Ends With Us.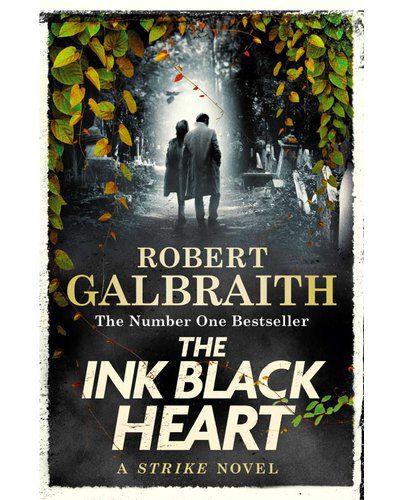 Ink Black Heart
by Robert Galbrath
Price:  R359
The latest installment in the highly acclaimed, internationally bestselling Strike series finds Cormoran and Robin ensnared in another winding, wicked case.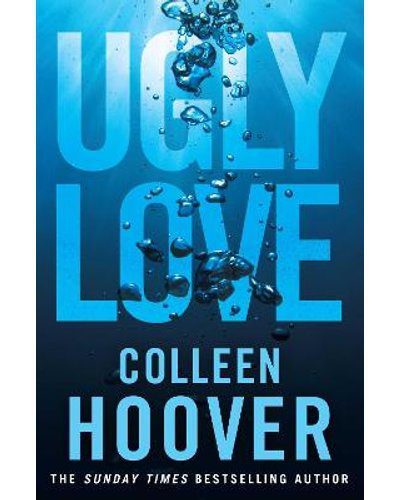 Ugly Love
by Colleen Hoover

Price: R230
From Colleen Hoover, the #1 Sunday Times bestselling author of It Ends with Us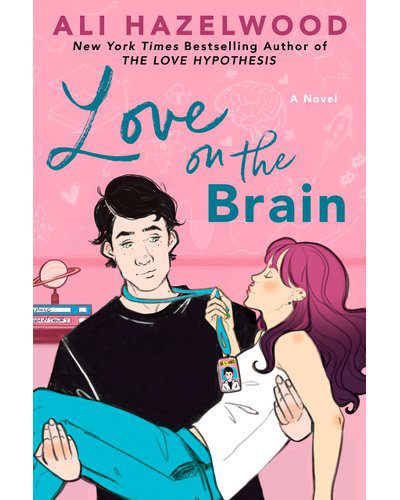 Love on the Brain
by Ali Hazelwood
Price: R225
From the New York Times bestselling author of The Love Hypothesis comes a new STEMinist rom-com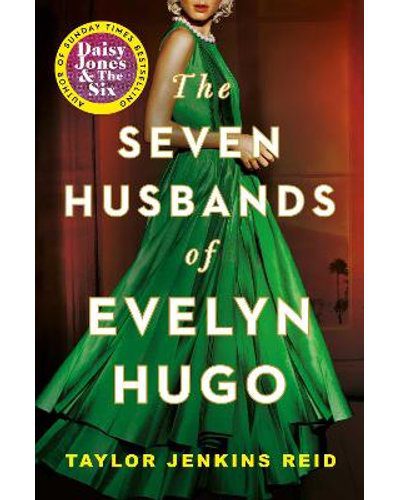 7 Husbands of Evelyn Hugo
by Taylor Jenkins Reid

Price: R240
The Sunday Times Bestseller & Tiktok Sensation soon to be a Netflix Film.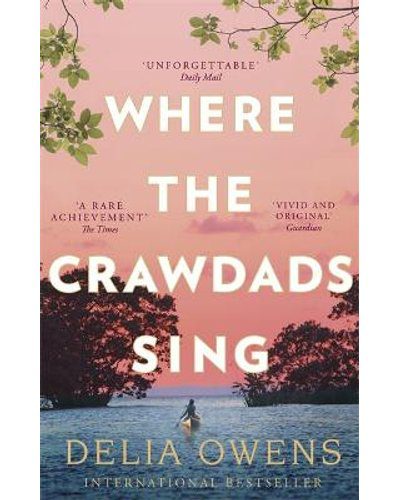 Where the Crawdads Sing
by Delia Owens
Price: R240
Where The Crawdads Sing is at once an exquisite ode to the natural world, a heartbreaking coming-of-age story.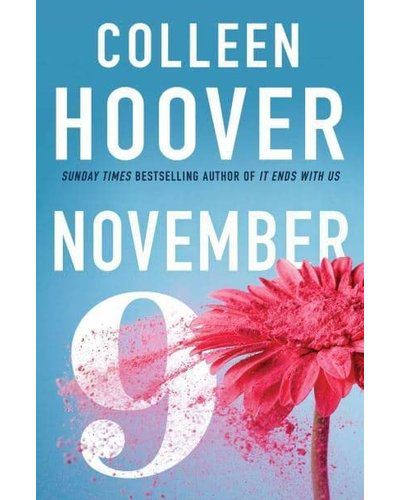 November Nine
by Colleen Hoover

Price: R220
You'll never be able to find yourself if you're lost in someone else.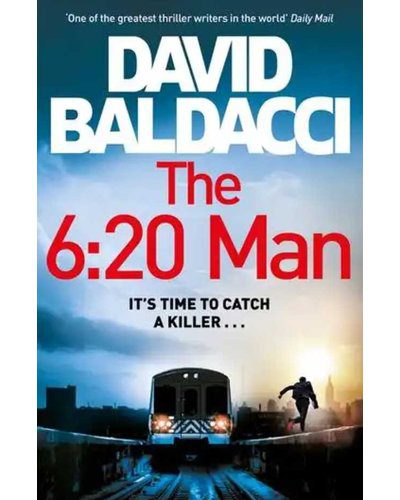 The 6-20 Man
by David Baldacci

Price: R319
The 6:20 Man is a heart-racing thriller set in the world of high finance in New York, from the number one bestselling author David Baldacci.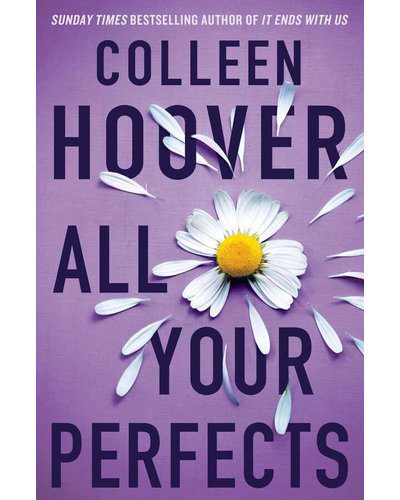 All Your Perfects
by Colleen Hoover

Price: R230
A tour de force novel about a troubled marriage and the one old forgotten promise that might be able to save it.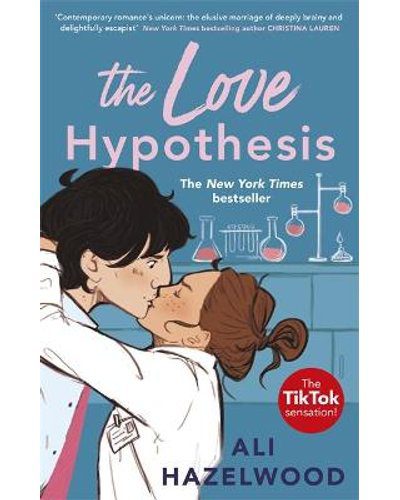 Love Hypothesis
by Ali Hazelwood 

Price: R225
My hypothesis is that the further I stay away from love, the better off I will be.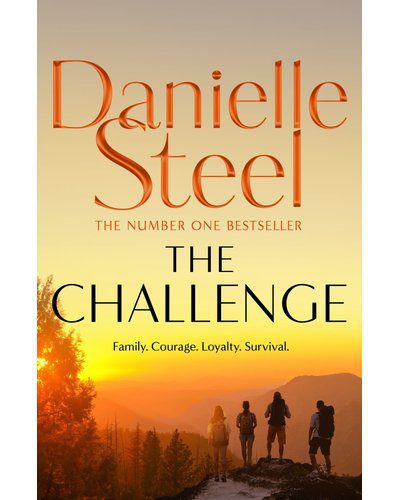 The Challenge
by Danielle Steel

Price: R340
The aftermath causes them all – adults and children alike – to re-evaluate their lives, for better or worse.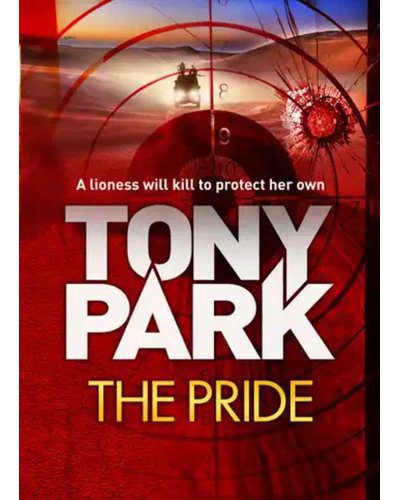 The Pride
by Tony Park

Price: R329
Ex-mercenary Sonja Kurtz is out for revenge after her daughter Emma is assaulted by an abalone poacher while on a beachside holiday near Cape Town.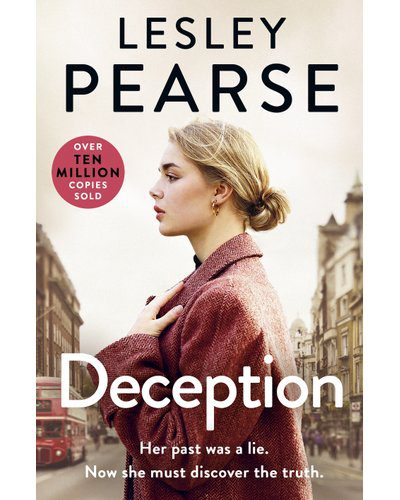 Deception
by Lesley Pearse  

Price: R320
What happens when the person closest to you has led a life of deception?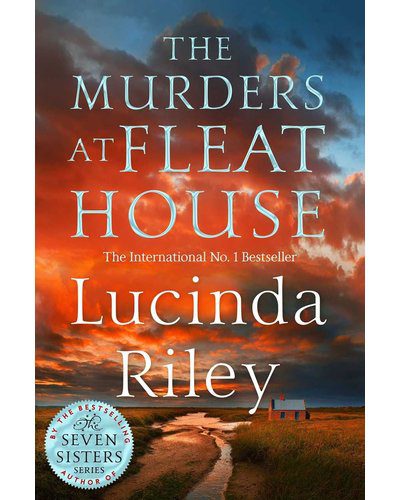 The Murders at Fleat House
by Lucinda Riley 

Price: R329
A suspenseful and utterly compelling crime novel from the author of the multimillion-selling The Seven Sisters series, Lucinda Riley.
Sparring Partners
by John Grisham

Price: R329
A new collection of gripping short stories from the master of the legal thriller.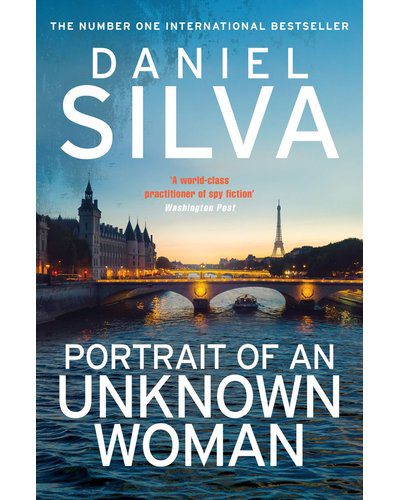 Portrait of an Unknown Woman
by Daniel Silva

Price: R319
Stylish, sophisticated, and ingeniously plotted, Portrait of an Unknown Woman is a wildly entertaining journey through the dirty side of the art world.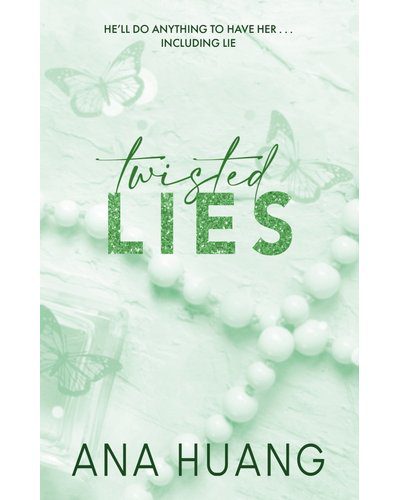 Twisted Lies
by Ana Huang

Price: R225
Discover the addictive world of the Twisted series from TikTok sensation, Ana Huang! This is the final book in the Twisted series.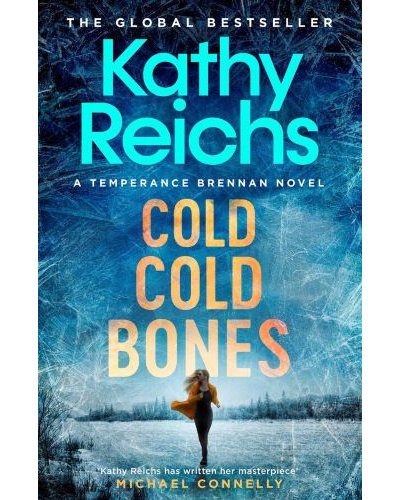 Cold, Cold Bones
by Kathy Reichs

Price: R299
In a profession like this, you're bound to make enemies . . .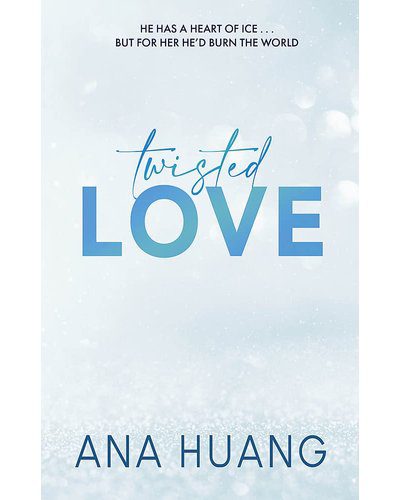 Twisted Love
by Ana Huang

Price: R225
Discover the addictive world of the Twisted series from TikTok sensation, Ana Huang! Read Twisted Love now for a brother's best friend romance.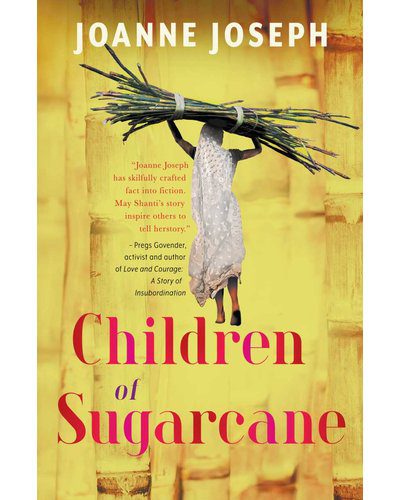 Children of Sugarcane
by Joanne Joseph

Price: R300
Vividly set against the backdrop of 19th century India and the British-owned sugarcane plantations of Natal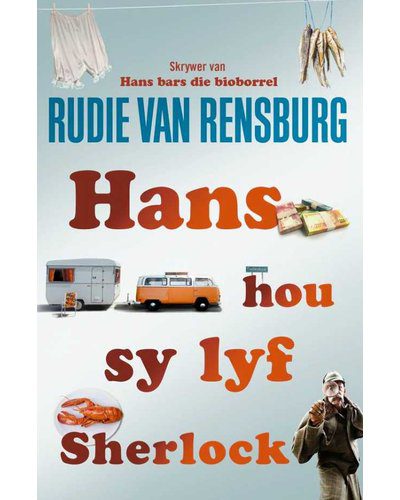 Hans hou sy lyf sherlock
by Rudie Van Rensburg

Price: R229
Hans van Kraaienburg is mos nie onder 'n kalkoen uitgebroei nie, en hy ken geldsake. Hý sal hom nie met 'n piramideskema laat vang nie . . . of hoe?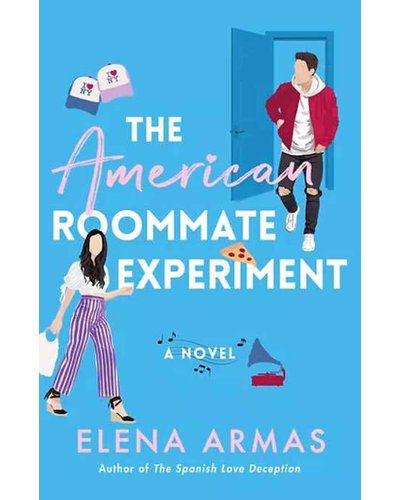 The American Roommate Experiment
by Elena Armas

Price: R240
the eagerly anticipated follow-up featuring Rosie Graham and Lucas Martín, who are forced to share a New York apartment.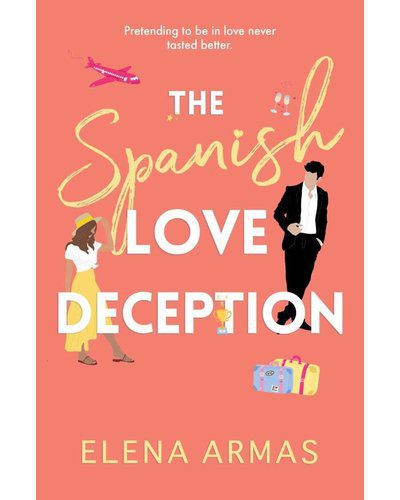 The Spanish Love Deception
by Elena Armas

Price: R240
A wedding in Spain. The most infuriating man. Three days to convince your family you're actually in love. . .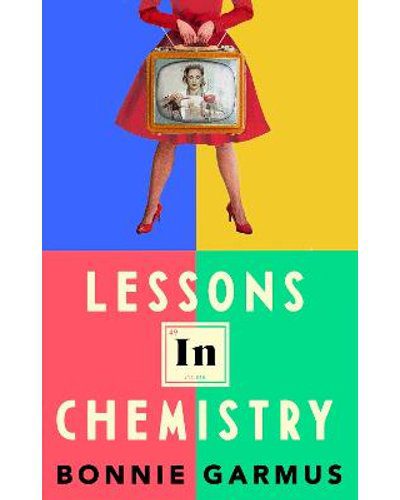 Lessons in Chemistry
by Bonnie Garmus

Price: R290
She's daring them to change the status quo. Meet the unconventional, uncompromising Elizabeth Zott.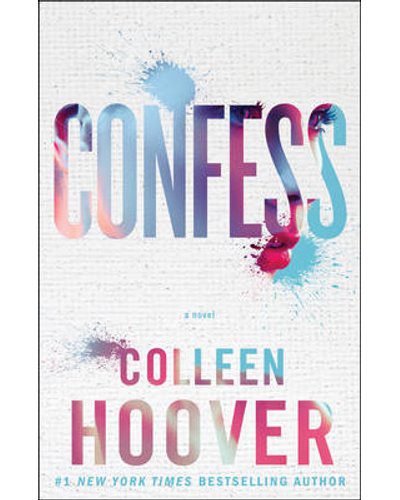 Confess
by Colleen Hoover

Price: R240
This book will consume you – rip out your heart and piece it back together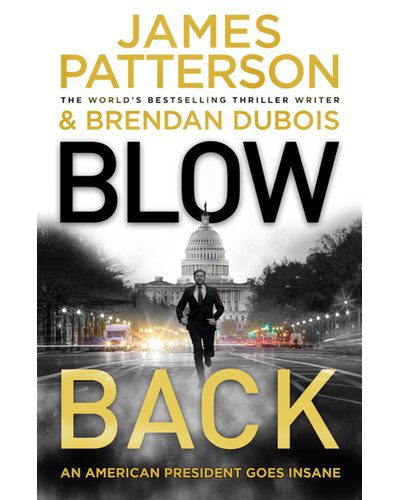 Blowback
by James Patterson

Price: R299
He's America's most brilliant president ever. He's also a psychopath.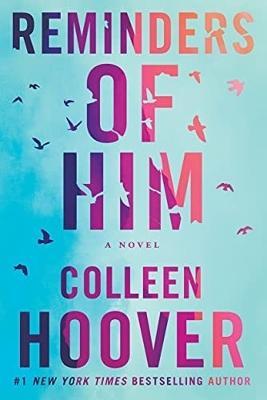 Reminders of Him
by Colleen Hoover

Price: R419
A troubled young mother yearns for a shot at redemption in this heartbreaking yet hopeful story from #1 New York Times bestselling author Colleen Hoover.
Act of Oblivion
by Robert Harris

Price: R299
A spellbinding historical novel that brilliantly imagines one of the greatest manhunts in history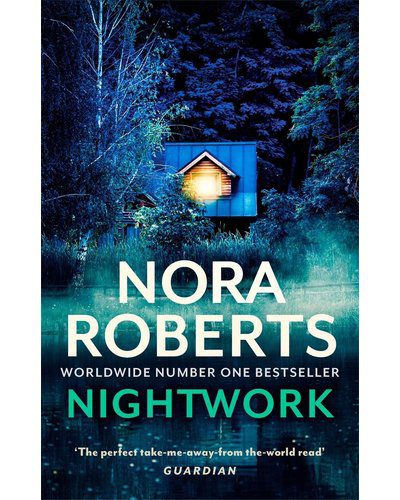 Nightwork
by Nora Roberts 

Price: R310
Harry lives a quiet, careful, rootless life – he can't afford to attract attention or get attached – until he meets Miranda.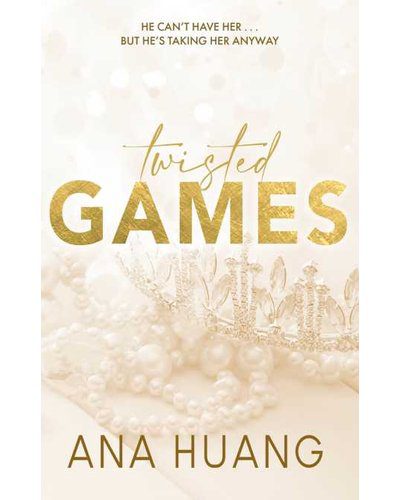 Twisted Games
by Ana Huang

Price: R225
Discover the addictive world of the Twisted series from TikTok sensation, Ana Huang! Read Twisted Games now for a steamy, angsty forbidden romance.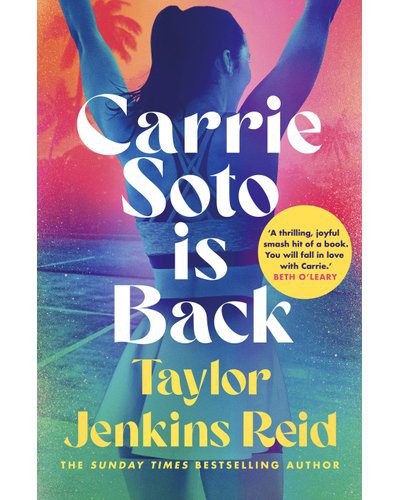 Carrie Solo is Back
by Taylor Jenkins Reid

Price: R320
In this powerful novel about the cost of greatness, a legendary athlete attempts a comeback when the world considers her past her prime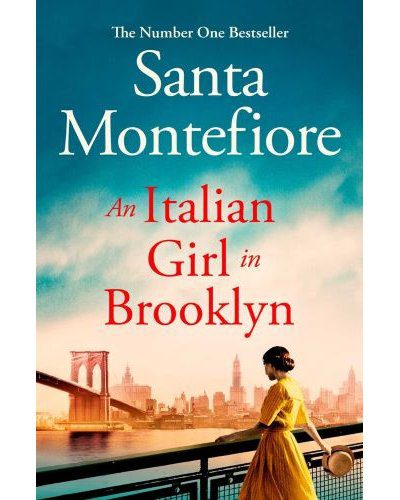 An Italian Girl in Brooklyn
by Santa Montefiore

Price: R355
Dark secrets and hidden sorrows abound in Santa Montefiore's spellbinding new novel set in war-torn Italy and the streets of New York.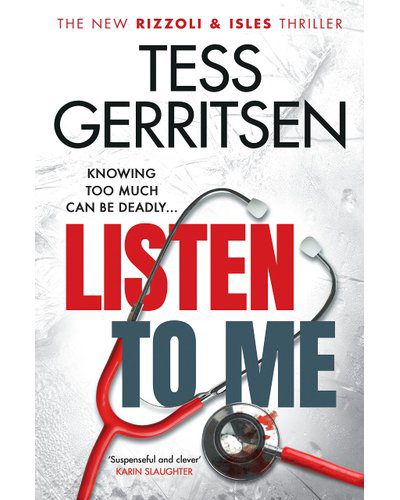 Listen To Me
by Tess Gerritsen

Price: R269
Rizzoli & Isles return, in the nail-biting new thriller from Sunday Times bestselling author Tess Gerritsen.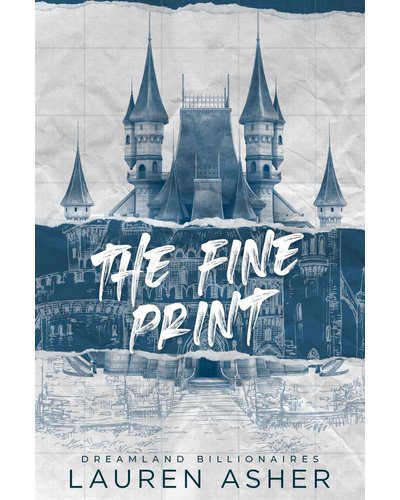 The Fine Print
by Lauren Asher

Price: R215
The first book in a series of spicy standalone novels featuring three billionaire brothers and the women who bring them to their knees.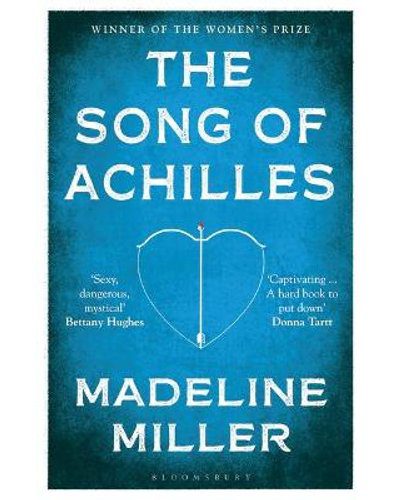 The Song of Achilles
by Madeline Miller

Price: R255
A beautiful new limited edition paperback of The Song of Achilles, published as part of the Bloomsbury Modern Classics list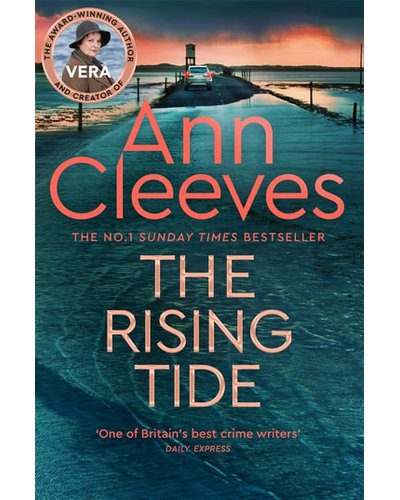 The Rising Tide
by Ann Cleeves

Price: R340
Vera Stanhope, star of ITV's Vera, returns in the tenth novel in number one bestseller Ann Cleeves' acclaimed series.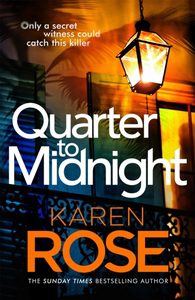 Quarter to Midnight
by Karen Rose

Price: R355
The first thrilling novel in a brand new series from Sunday Times bestseller Karen Rose, set in New Orleans.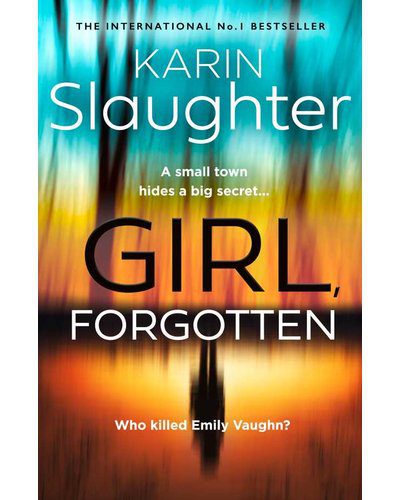 Girl Forgotten by
Karen Slaughter

Price: R340
The stunning new standalone thriller from international #1 bestseller Karin Slaughter.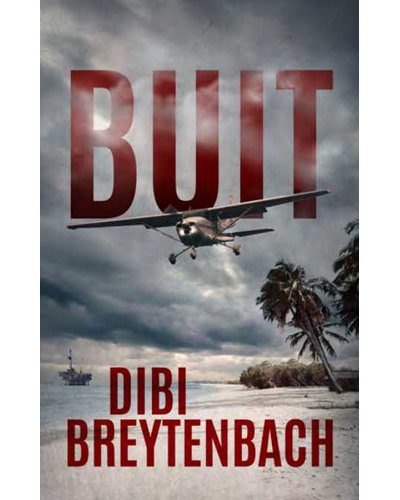 Buit
by Dibi Breytenbach

Price: R295
Markus Gerlach en sy kameraad Domingos Magadzi vlug oor die grens van Suid-Afrika na die noorde van Mosambiek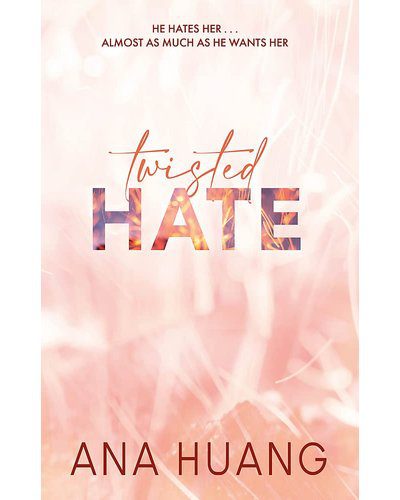 Twisted Hate
by Ana Huang
Price: R225
Discover the addictive world of the Twisted series from TikTok sensation, Ana Huang! Read Twisted Hate now for a steamy enemies to lovers romance.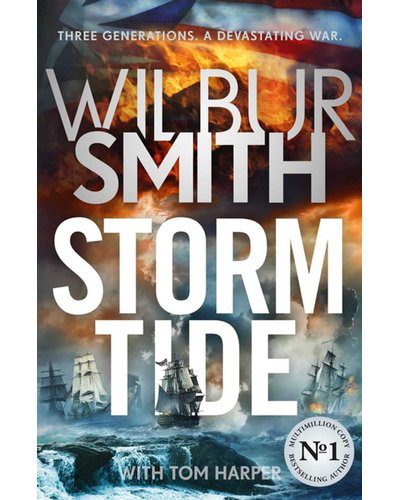 Storm Tide
by Wilbur Smith
Price: R299
Multimillion copy bestselling author Wilbur Smith returns with a brand-new historical epic, set against the backdrop of the American revolution.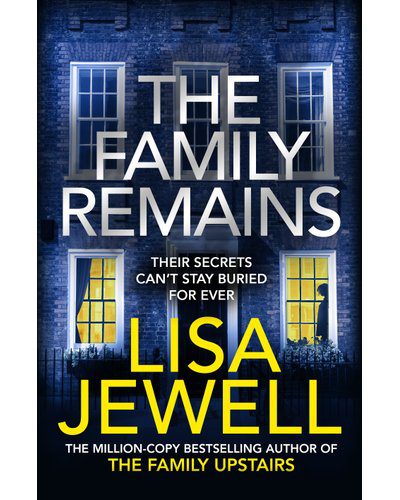 The Family Remains
by Lisa Jewell

Price: R299
Early morning, June 2019: on the foreshore of the river Thames, a bag of bones is discovered. Human bones.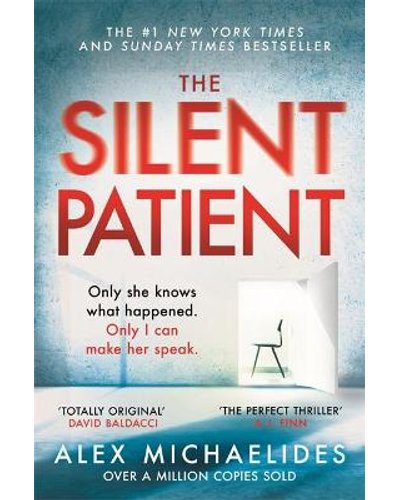 The Silent Patient
by Alex Michaelides

Price: R225
Record-breaking thriller that everyone is talking about – soon to be a major film.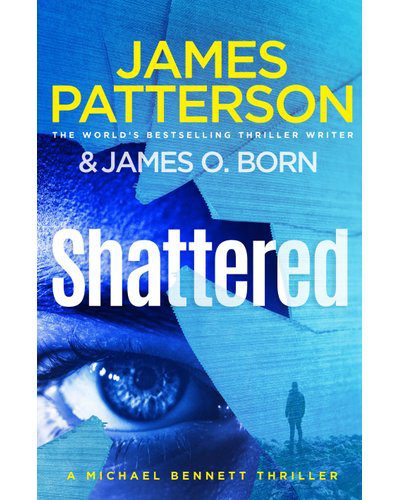 Shattered
by James Patterson

Price: R299
In the new novel in the bestselling series, Detective Michael Bennett is searching for a former partner who has disappeared without a trace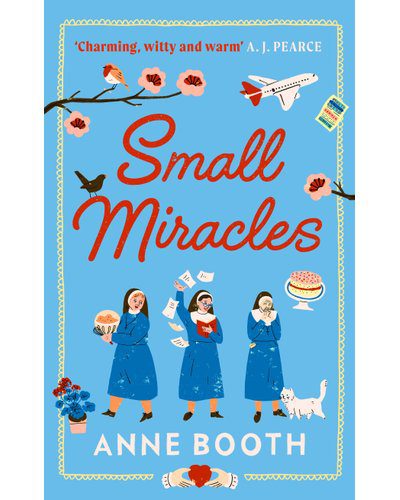 Small Miracles
by Anne Booth

Price: R269
A charming, heart-warming story about three nuns who play the lottery to save their failing convent. It's a story of friendship, community, faith and love.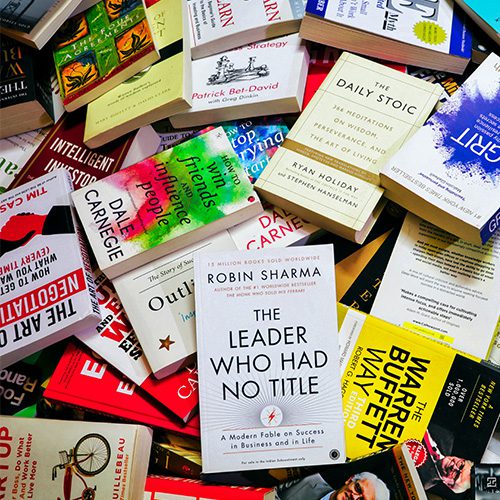 Order your book here!
Fill in the form below to reserve these books at your nearest store.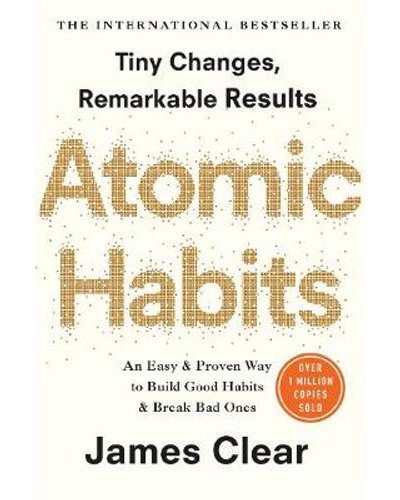 Atomic Habits
by James Clear

Price: R349
People think when you want to change your life, you need to think big. But world-renowned habits expert James Clear has discovered another way.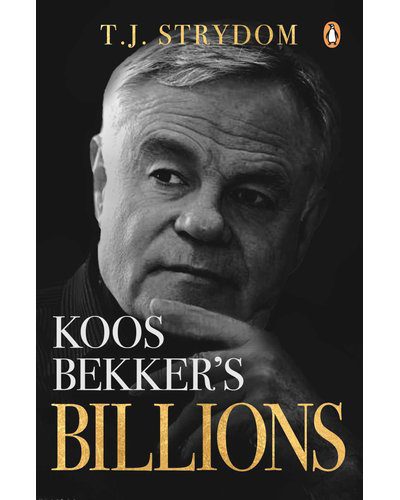 Koos Bekker's Billions
by T. J. Strydom

Price: R280
With M-Net, Koos Bekker convinced the business world he had the magic touch.
The Elephants of Thula Thula
by Francoise Malby-Anthony

Price: R329
A powerful, gripping story about an extraordinary herd of elephants, and the woman dedicated to keeping them safe.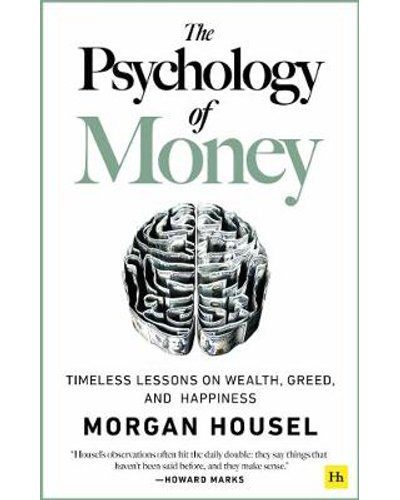 Psychology of Money
by Morgan Housel

Price: R369
Doing well with money isn't necessarily about what you know. It's about how you behave. And behavior is hard to teach, even to really smart people.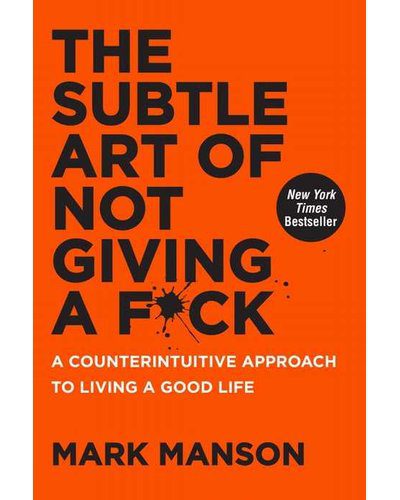 The Subtle Art of Not Giving a F*ck
by Mark Manson

Price: R269
The Subtle Art Of Not Giving A F*ck is a refreshing slap for a generation to help them truly lead contented, grounded lives.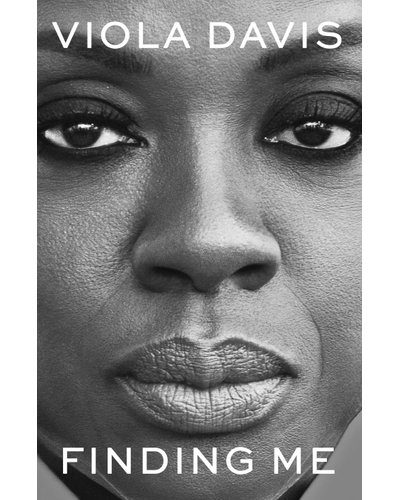 Finding Me
by Viola Davis

Price: R329
In my book, you will meet a little girl named Viola who ran from her past until she made a life-changing decision to stop running forever.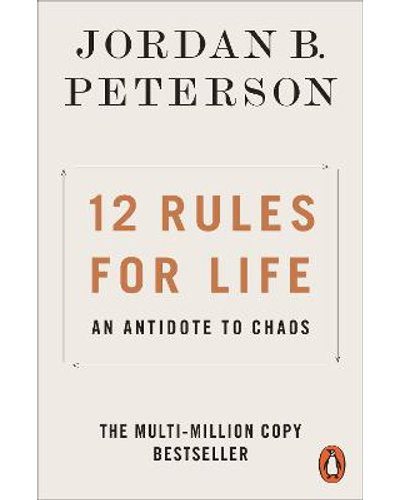 12 Rules of Life
by Jordan B. Peterson

Price: R249
12 Rules for Life is a lifeboat built solidly for stormy seas: ancient wisdom applied to our contemporary problems.
One Simple One-Pan Wonders
by Jamie Oliver

Price: R449
In ONE, Jamie Oliver will guide you through over 120 recipes for tasty, fuss-free and satisfying dishes cooked in just one pan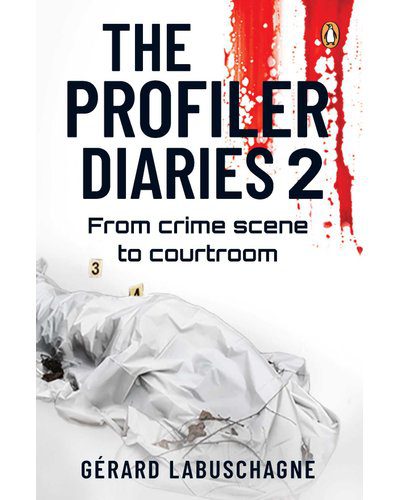 The Profiler Diaries 2
by Gérard Labuschagne

Price: R279
More riveting cases from the files of former police psychologist and bestselling author Gérard Labuschagne.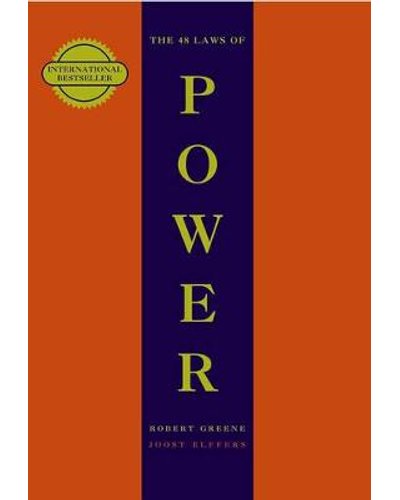 48 Laws of Power
by Robert Greene

Price: R329
The 48 laws are illustrated through the tactics, triumphs and failures of great figures from the past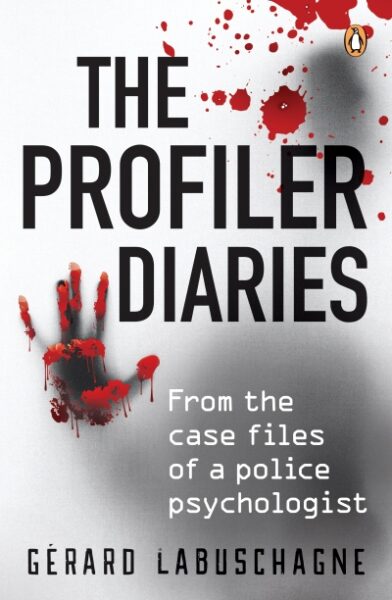 The Profiler Diaries
by Gérard Labuschagne

Price: R320
The Profiler Diaries is a fascinating – and often hair-raising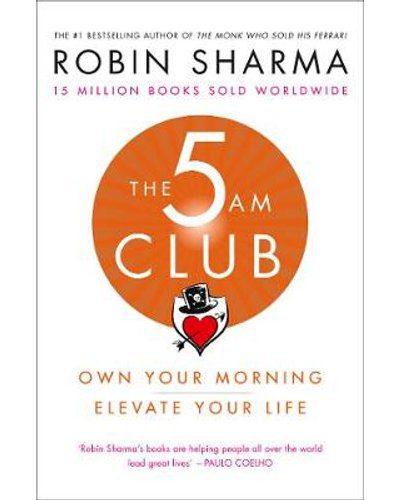 The 5AM Club
by Robin Sharma

Price: R299
The 5am Club is a work that will transform your life. Forever.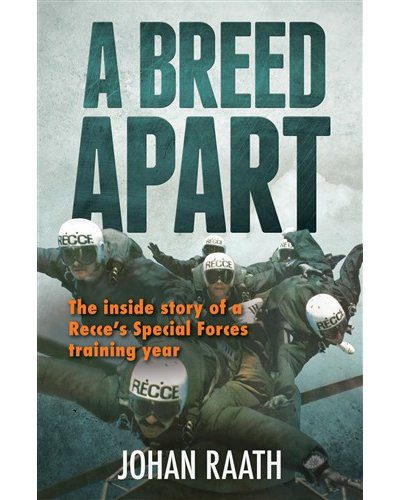 A Breed Apart
by Johan Raath

Price: R285
Comprehensive and revealing, this book shows why these soldiers truly are a breed apart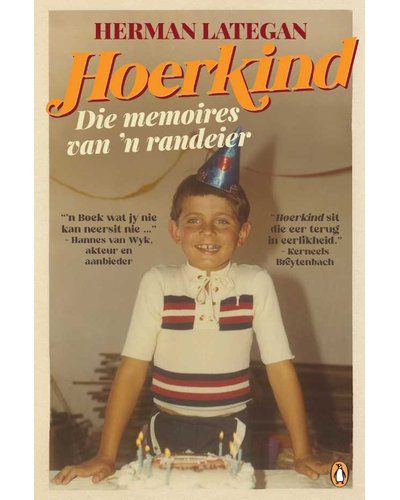 Hoerkind
by Herman Lategan

Price: R269
Hoerkind is 'n aangrypende relaas oor verlies én oorwinning wat jou sal laat lag, en jou hart 'n paar keer breek.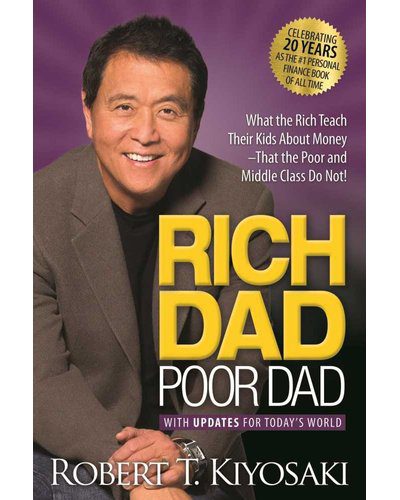 Rich Dad Poor Dad
by Robert Kiyosaki

Price: R169
Rich Dad Poor Dad is Robert's story of growing up with two dads — his real father and the father of his best friend, his rich dad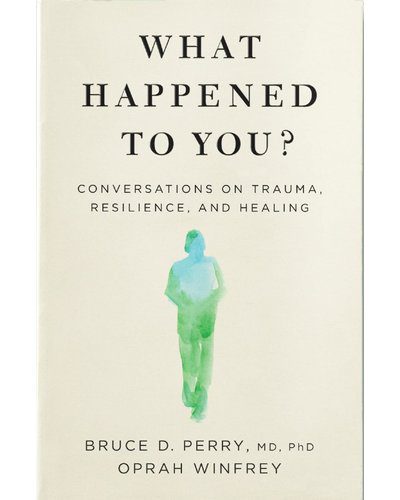 What Happened to You
by Bruce D. Perry

Price: R299
Oprah Winfrey and renowned brain development and trauma expert, Dr Bruce Perry, discuss the impact of trauma and adverse experiences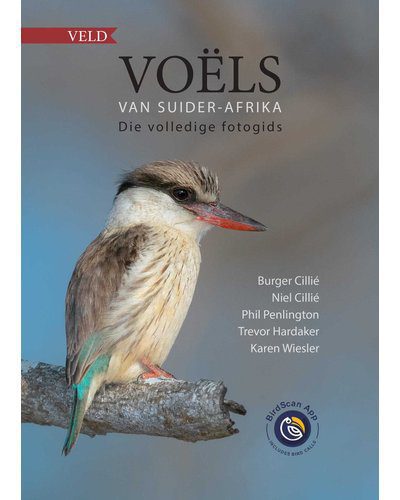 Voëls Van Suider – Afrika
by Cillie Burger

Price: R695
Hierdie omvattende veldgids bevat nagenoeg 2 000 pragtige kleurfoto's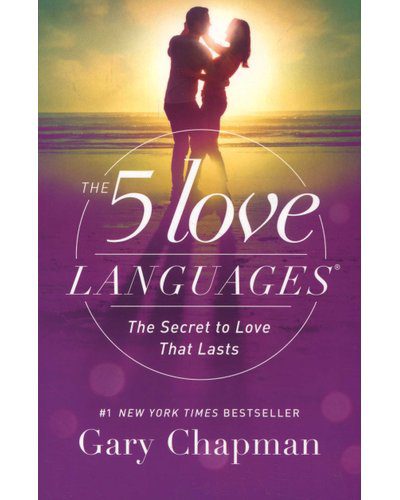 The 5 Love Languages
by Gary Chapman

Price: R269
In the #1 New York Times bestselling book The 5 Love Languages, you'll discover the secret that has transformed millions of relationships worldwide.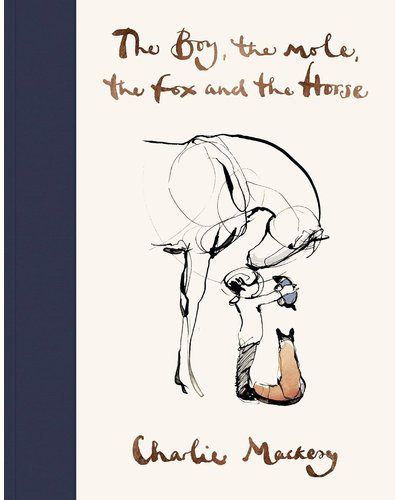 The Boy, The Mole, The Fox & The Horse
by Charlie Mackesy

Price: R369
The conversations between the four characters in this book – the boy, the mole, the fox and the horse.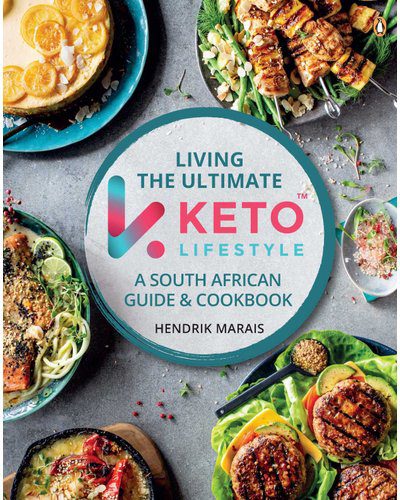 Living the Ultimate Keto Lifestyle
by Hendrik Marais

Price: R380
Living the Ultimate Keto Lifestyle incorporates a comprehensive introduction that sets out his principles and practices for following a keto diet.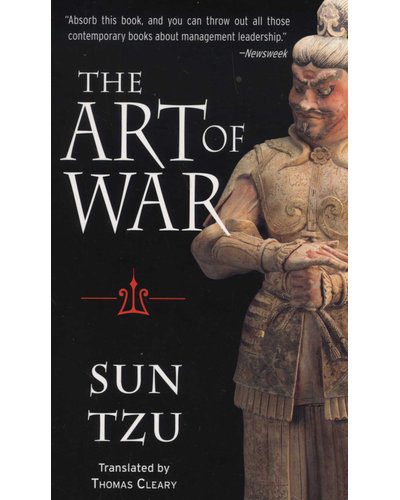 The Art of War
by Sun Tzu

Price: R149
Conflict is an inevitable part of life, according to this ancient Chinese classic of strategy, but everything necessary to deal with conflict wisely.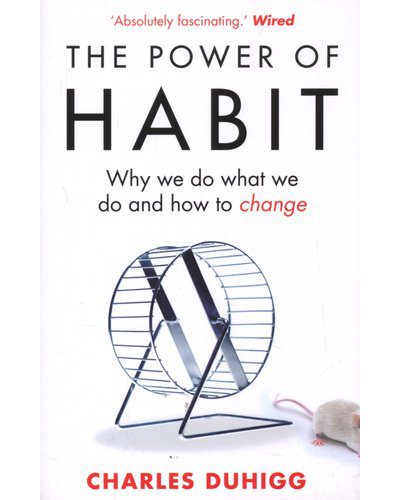 The Power of Habit
by Charles Duhigg

Price: R229
In The Power of Habit , award-winning New York Times business reporter Charles Duhigg takes us to the thrilling edge of scientific discoveries.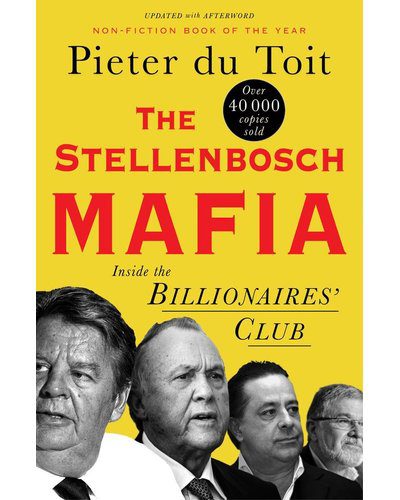 The Stellenbosch Mafia
by Pieter du Toit

Price: R200
Author Pieter du Toit begins by exploring the roots of Stellenbosch, one of the wealthiest towns in South Africa and arguably the cradle of Afrikanerdom.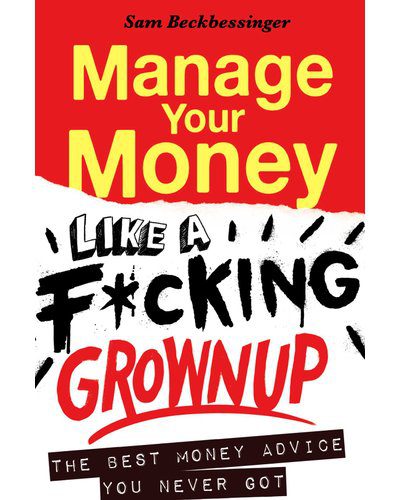 Manage Your Money like a F*cking Grownup
by Sam Beckbessinger

Price: R229
The book you wish you'd had at 25, but is never too late to read.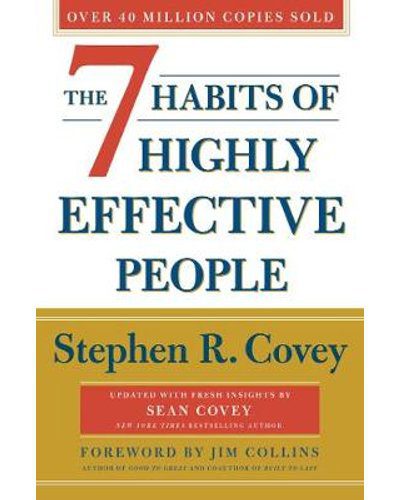 7 Habits of Highly Effective People
by Stephen R. Covey

Price: R329
The 7 habits have become famous and are integrated into everyday thinking by millions and millions of people.
How to Win Friends & Influence People
by Dale Carnegie

Price: R229
This classic book will turn your relationships around and improve your interactions with everyone in your life.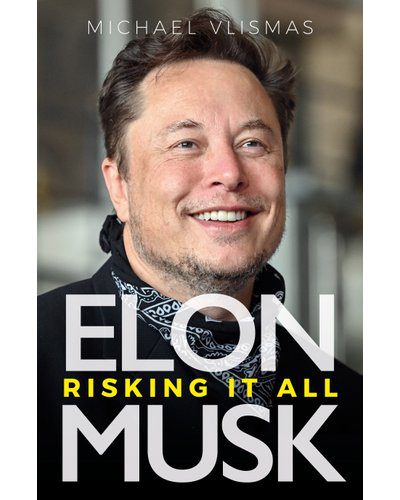 Elon Musk: Risking it All
by Michael Vlismas

Price: R280
This unauthorised biography offers exclusive new information and first-hand interviews into the childhood that shaped the richest man on earth.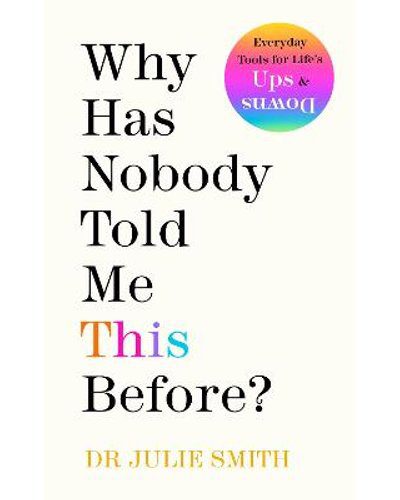 Why Has Nobody Told Me This Before
by Dr Julie Smith

Price: R250
A simple, positive, practical toolkit for better mental health, from clinical psychologist and TikTok star Dr Julie Smith.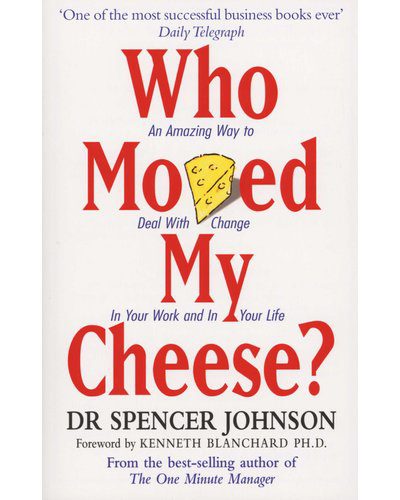 Who Moved My Cheese
by Dr Spencer Johnson

Price: R159
With over 2.5 million copies sold worldwide, Who Moved My Cheese? is a simple parable that reveals profound truths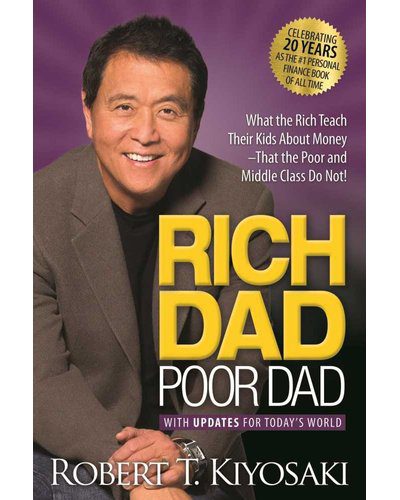 Rich Dad Poor Dad
by Robert Kiyosaki

Price: R195
Teaches you what to teach your kids about money for their future financial success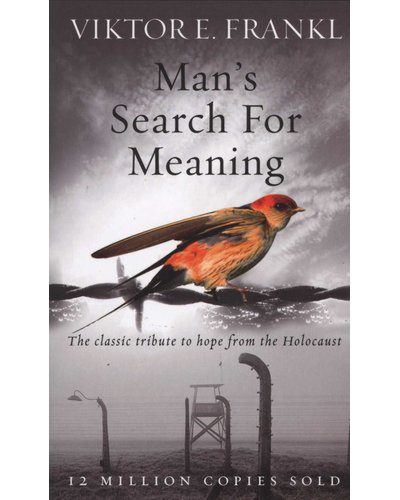 Man's Search for Meaning
by Viktor E. Frankl

Price: R149
A book for finding purpose and strength in times of great despair, the international best-seller is still just as relevant today as when it was first published.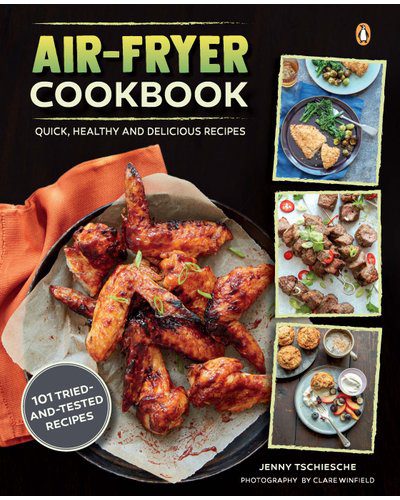 Air-Fryer Cookbook
by Jenny Tschiesche

Price: R320
An air-fryer is the latest kitchen must-have and this is the recipe book to go with it!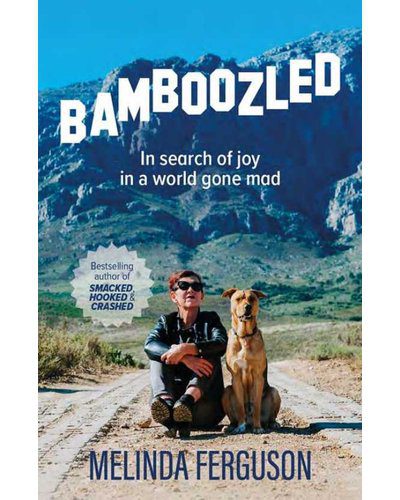 Bamboozled
by Melinda Ferguson

Price: R320
Melinda Ferguson is the bestselling author of her addiction trilogy: Smacked, Hooked and Crashed. She is also an award-winning publisher.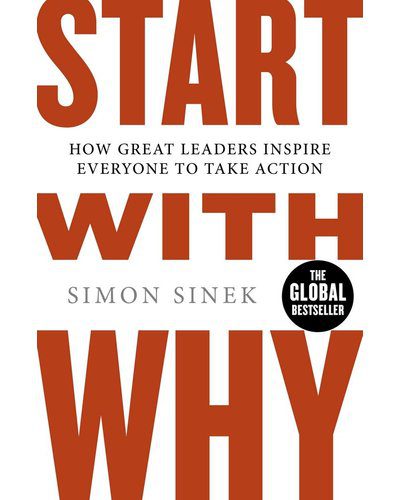 Start With Why
by Simon Sinek

Price: R240
Because in business it doesn't matter what you do, it matters why you do it.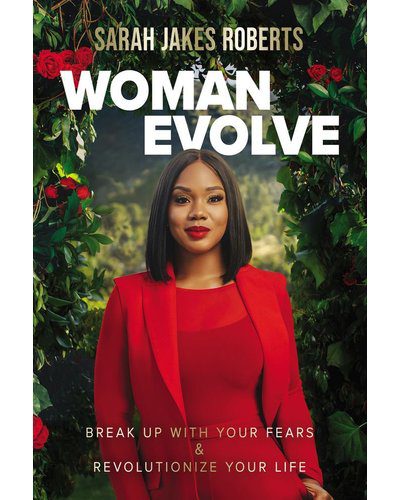 Woman Evolve
by Sarah Jakes Roberts 

Price: R280
Woman Evolve teaches women that they can use failures and mistakes to break through to their future.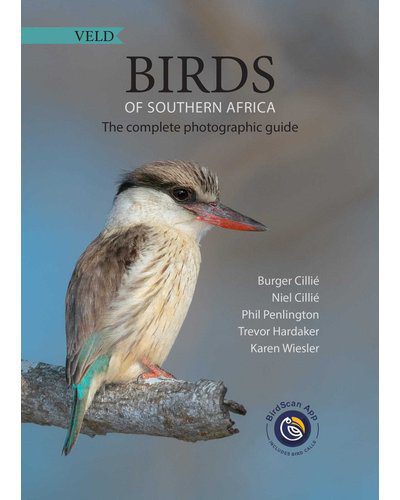 Birds of Southern Africa
by Cillie Burger

Price: R695
The complete photographic guide incorporates the latest photographs of, and research and atlas information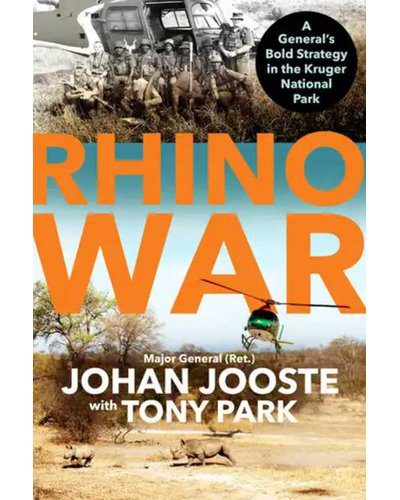 Rhino War
by Johan Jooste

Price: R350
Humbly, honestly and decisively, Jooste tells of the successes and failures of his bold strategy, and shares his vision for the future.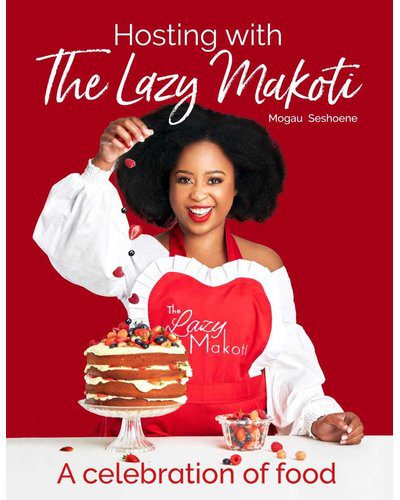 Hosting with the Lazy Makoti
by Mogau Seshoene

Price: R289
The highly anticipated new cookbook from South Africa's award-winning and bestselling cookbook author and chef.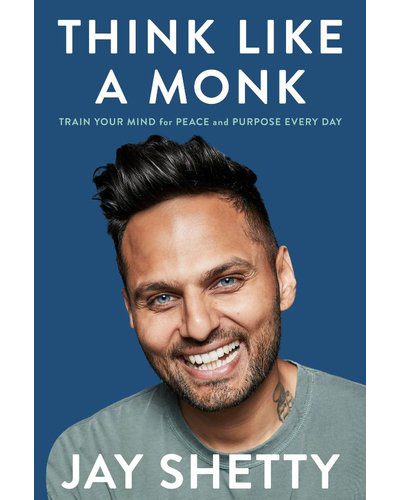 Think Like A Monk
by Jay Shetty

Price: R289
Think Like a Monk reveals how to overcome negative thoughts and habits, and access the calm and purpose that lie within all of us.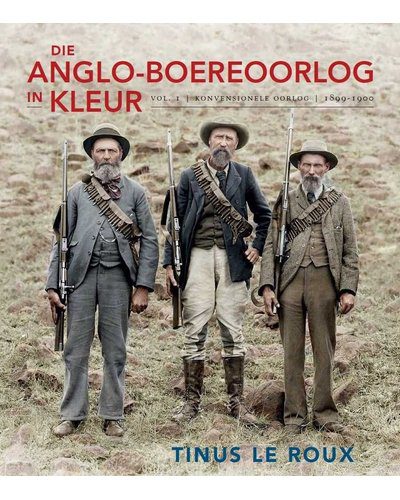 The Anglo-Boereoorlog in Kleur
by Tinus Le Roux

Price: R350
In die Anglo-Boereoorlog of Suid-Afrikaanse Oorlog het die twee Boererepublieke van Transvaal en die Oranje-Vrystaat teen die Britse Ryk te staan gekom.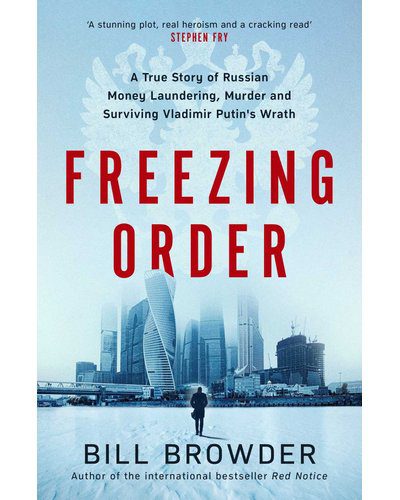 Freezing Order
by Bill Browder

Price: R330
Freezing Order is a stirring morality tale about how one man can take on one of the most ruthless villains in the world.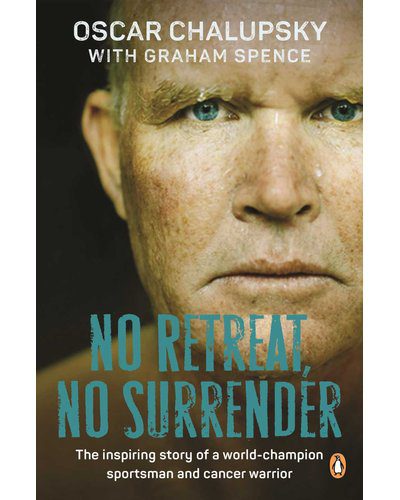 No Retreat, No Surrender
by Oscar 

Price: R300
In this book, Oscar relives some of his most exhilarating and nail-biting races, and shares the lessons he has learnt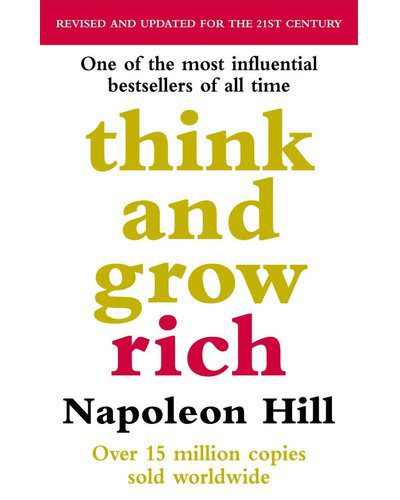 Think And Grow Rich
by Napoleon Hill

Price: R249
Napoleon Hill, America's most beloved motivational author, devoted 25 years to finding out how the wealthy became that way.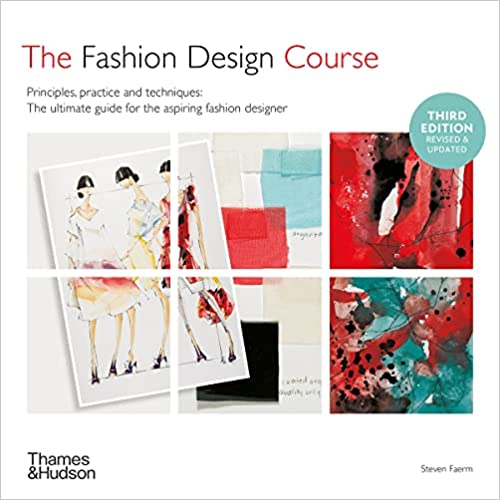 Fashion Design Course
by Steven Faerm

Price: R510
A fully updated, third edition of this essential practical foundation course in fashion design.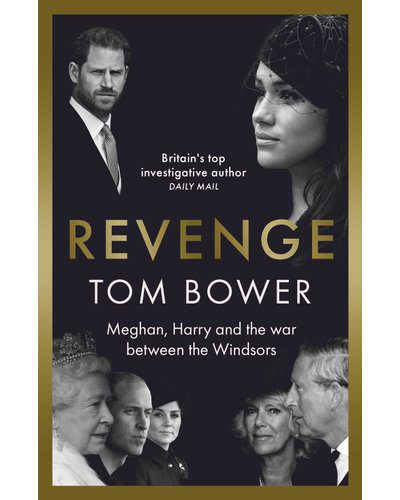 Revenge
by Tom Bower

Price: R360
Tom Bower, Britain's leading investigative biographer, unpicks the tangled web surrounding the Sussexes and their relationship with the royal family.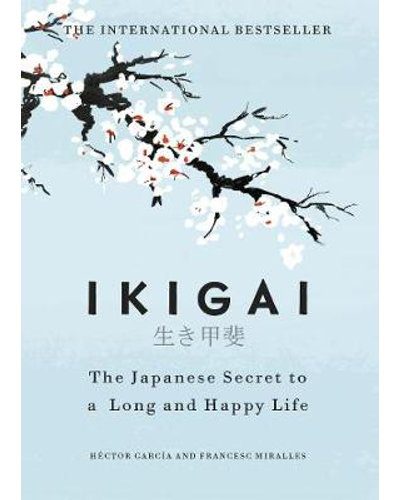 Ikigai
by Hector Garcia

Price: R350
It's the Japanese word for a reason to live or a reason to jump out of bed in the morning .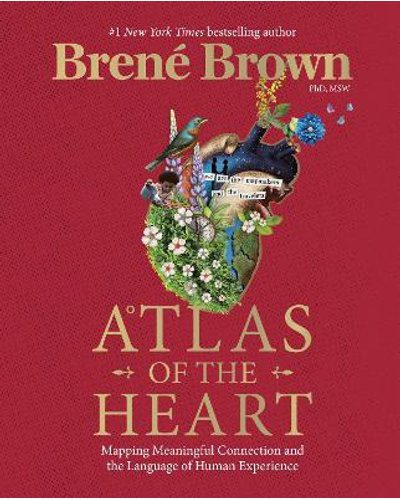 Atlas of The Heart
by Brene Brown 

Price: R475
In Atlas of the Heart, Brown takes us on a journey through 87 of the emotions and experiences that define what it means to be human.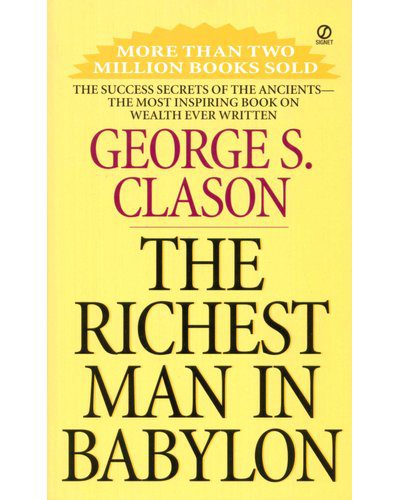 The Richest Man in Babylon
by George S. Clason

Price: R159
This is the business book that holds the secrets to keeping your money–and making more.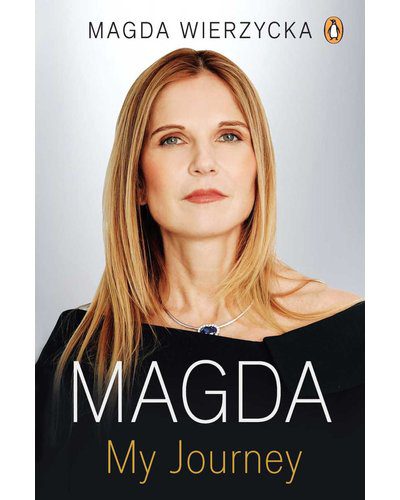 Magda
by Magda Wierzycka

Price: R300
In this book, Magda shares the life lessons and business principles that have driven her and brought her success.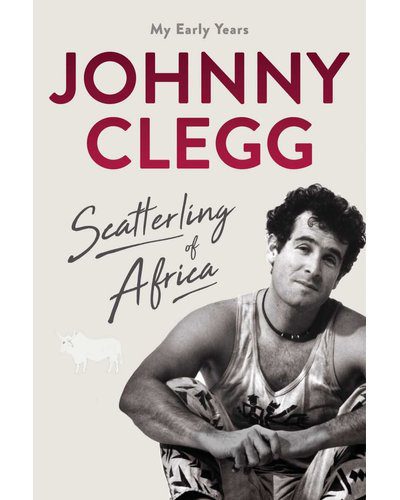 Scatterling of Africa
by Johnny Clegg

Price: R360
Scatterling of Africa is that origin story, as Johnny Clegg wrote it and wanted it told.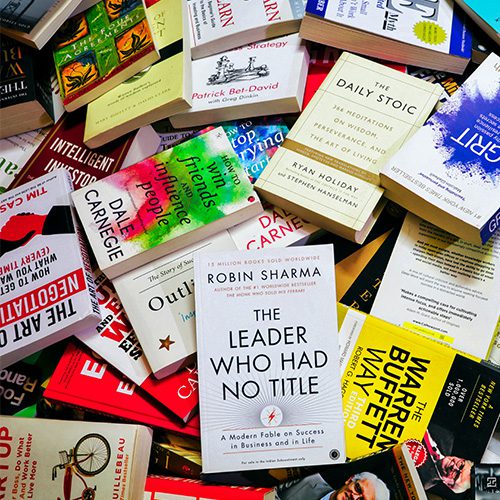 Order your book here!
Fill in the form below to reserve these books at your nearest store.