Bargain Books
Established in 1998, Bargain Books is South Africa's leading discount book retailer with 80 stores in all 9 provinces. Our mission is to provide our customers with quality and innovative products, value for money and excellent service. Bargain Books is proud to have won SA Bookseller of the year 2011, 2013, 2014, 2017, 2018 and 2019. We are the leaders in Afrikaans, Children's and Mass Market fiction in SA. We have an extensive product offering, many exclusive to Bargain Books and also publish Afrikaans Children's Books.
Bargain Books is committed to ensuring the health or our employees and in so doing, our customers health too. 
Our employees will respect social/physical distancing. Our employees will at all times wear a mask. Our employees will sanitize hands and work surfaces regularly. Call in your order and we'll get it ready for your collection. Bargain Books will continue to assist in flattening the curve and our list of requirements will continue to evolve. Stay safe and healthy.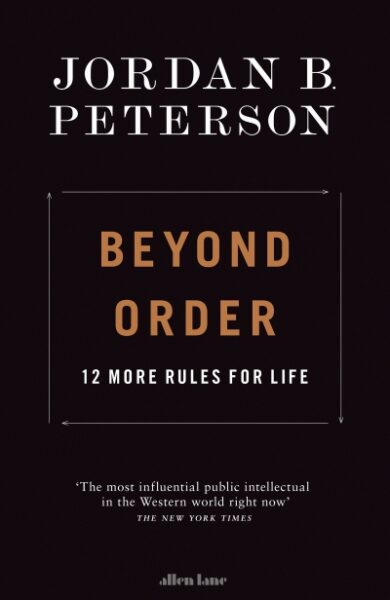 Beyond Order
Author: Jordan B. Peterson
In Beyond Order, Peterson shows that part of life's meaning comes from reaching out into the domain beyond what we know, and adapting to an ever-transforming world. While an excess of chaos threatens us with uncertainty, an excess of order leads to a lack of curiosity and creative vitality. Beyond Order therefore calls on us to balance the two fundamental principles of reality – order and chaos ­- and reveals the profound meaning that can be found on the path that divides them. 
ISBN: 9780241407639
Price: R299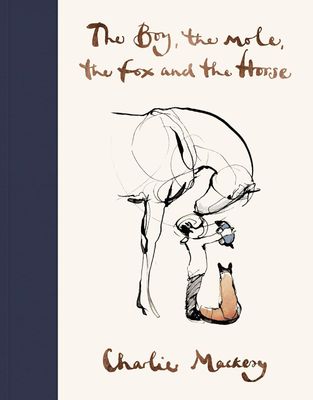 The Boy, The Mole, The Fox and The Horse
Author: Charlie Mackesy
A book of hope for uncertain times.
The conversations between the four characters in this book – the boy, the mole, the fox and the horse – have been shared thousands of times online, recreated in school art classes, turned into tattoos, they inspire parents and grandparents, comfort children, cheer people who feel lonely, are grieving, need courage, or a reminder that they are not alone and to keep going when life is hard.
Enter the world of Charlie Mackesy's creations, these four unlikely friends, discover their story and their most poignant and universal life lessons. The book includes Charlie's most loved illustrations and new ones too.
ISBN: 9781529105100
Price: R369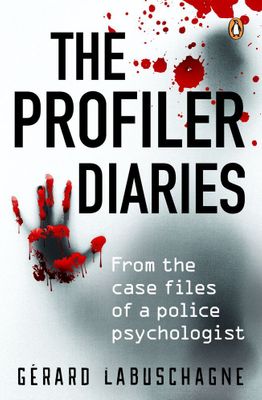 The Profiler Diaries
Author: Gerard Labuschagne
In this gripping – and sometimes terrifying – account, former South African Police Service (SAPS) head profiler Dr Gérard Labuschagne, successor to the legendary Micki Pistorius, recalls some of the 110 murder series and countless other bizarre crimes he analysed during his career. 
The book you wish you'd had at 25, but is never too late to read.
ISBN: 9781776095827
Price: R269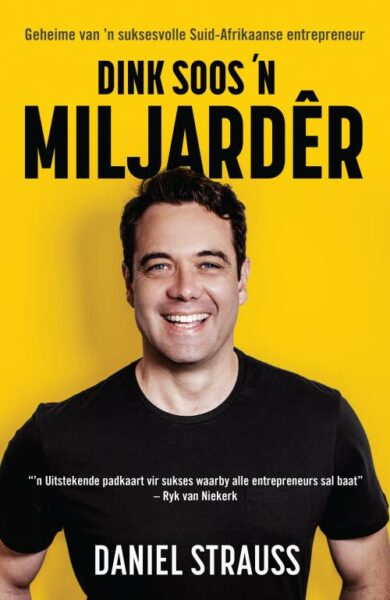 Dink soos 'n miljardêr
Author: Daniel Strauss
Wat onderskei die rykes van 'gewone mense'? Hulle dink anders. In Dink soos 'n miljardêr verduidelik Daniel Strauss, die Strauss in die beleggingsonderneming Stocks & Strauss, wat dit beteken om soos 'n miljardêr te dink en deel sy geheime tot sukses, soos hoe om toegang tot kapitaal te verkry, die regte mense te vind om jou te help om jou doelwitte te bereik en hoe om jou gedagtes van selfopgelegde beperkings te bevry, sodat jy ook soos 'n miljardêr kan dink – en uiteindelik self een kan word.
ISBN: 9780624090311
Price: R290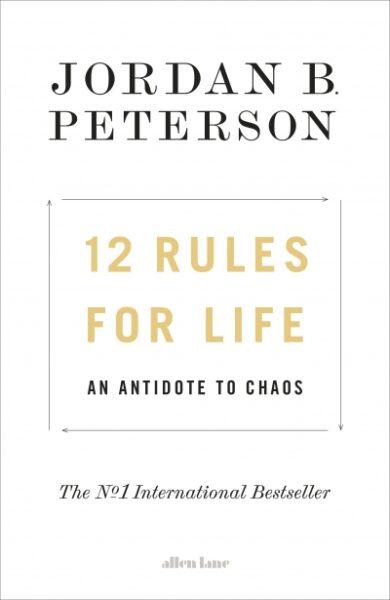 12 Rules for Life
Author: Jordan B. Peterson
In 12 Rules for Life, Jordan Peterson provides twelve profound and practical principles for how to live a meaningful life, from setting your house in order before criticising others to comparing yourself to who you were yesterday, not someone else today. Happiness is a pointless goal, he shows us. Instead we must search for meaning, not for its own sake, but as a defence against the suffering that is intrinsic to our existence.
ISBN: 9780141988511
Price: R189
The 5AM Club
Author: Robin Sharma
Legendary leadership and elite performance expert Robin Sharma introduced The 5am Club concept over twenty years ago, based on a revolutionary morning routine that has helped his clients maximize their productivity, activate their best health and bulletproof their serenity in this age of overwhelming complexity.
Now, in this life-changing book, handcrafted by the author over a rigorous four-year period, you will discover the early-rising habit that has helped so many accomplish epic results while upgrading their happiness, helpfulness and feelings of aliveness.
ISBN: 9780008312831
Price: R269
Author: Mark Manson
For decades, we've been told that positive thinking is the key to a happy, rich life. "F*ck positivity," Mark Manson says. "Let's be honest, shit is f*cked and we have to live with it." In his wildly popular Internet blog, Manson doesn't sugarcoat or equivocate. He tells it like it is—a dose of raw, refreshing, honest truth that is sorely lacking today. The Subtle Art Of Not Giving A F*ck is his antidote to the coddling, let's-all-feel-good mindset that has infected society and spoiled a generation, rewarding them with gold medals just for showing up.
ISBN: 9780062641540
Price: R269
Think Like a Monk
Author: Jay Shetty
In this inspiring, empowering book, Shetty draws on his time as a monk in the Vedic tradition to show us how we can clear the roadblocks to our potential and power. Drawing on ancient wisdom and his own rich experiences in the ashram, Think Like a Monk reveals how to overcome negative thoughts and habits, and access the calm and purpose that lie within all of us.
The lessons monks learn are profound but often abstract. Shetty transforms them into advice and exercises we can all apply to reduce stress, improve focus, improve relationships, identify our hidden abilities, increase self-discipline and give the gifts we find in ourselves to the world. Shetty proves that everyone can – and should – think like a monk.
ISBN: 9780008355562
Price: R269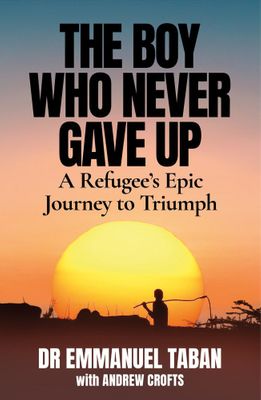 The Boy Who Never Gave Up
Author: Emmanuel Taban
In 1994, sixteen-year-old Emmanuel Taban walked out of war-torn Sudan with nothing, and nowhere to go. In the preceding months, he was abducted and then tortured by government forces, who falsely accused him of spying for the South Sudanese rebels. He managed to flee, hoping to be reunited with his family, but ended up going on a long and arduous journey through many African countries to South Africa.
Taban overcame extreme poverty, racism and xenophobia to become the man he is today. Heartwarming and inspiring, his life story is one of survival against all odds.
ISBN: 9781776191260
Price: R265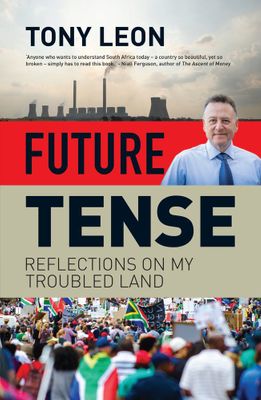 Future Tense
Author: Tony Leon
Leon, with unique access and penetrating insight, presents a portrait of today's South Africa and prospective future, based on his vast political involvement with key power players. His intimate view of these presidents and their history-making, and his many worldly encounters, reflects on a country and planet in upheaval. Leon also provides an insider view for the first time of the power struggles within the official opposition party, which saw the exit of its first black leader in 2019.
ISBN: 9781776190744
Price: R275
Reserve your copy now!
Fill in the form below to reserve these books at your nearest store.
With over 80 stores nationwide